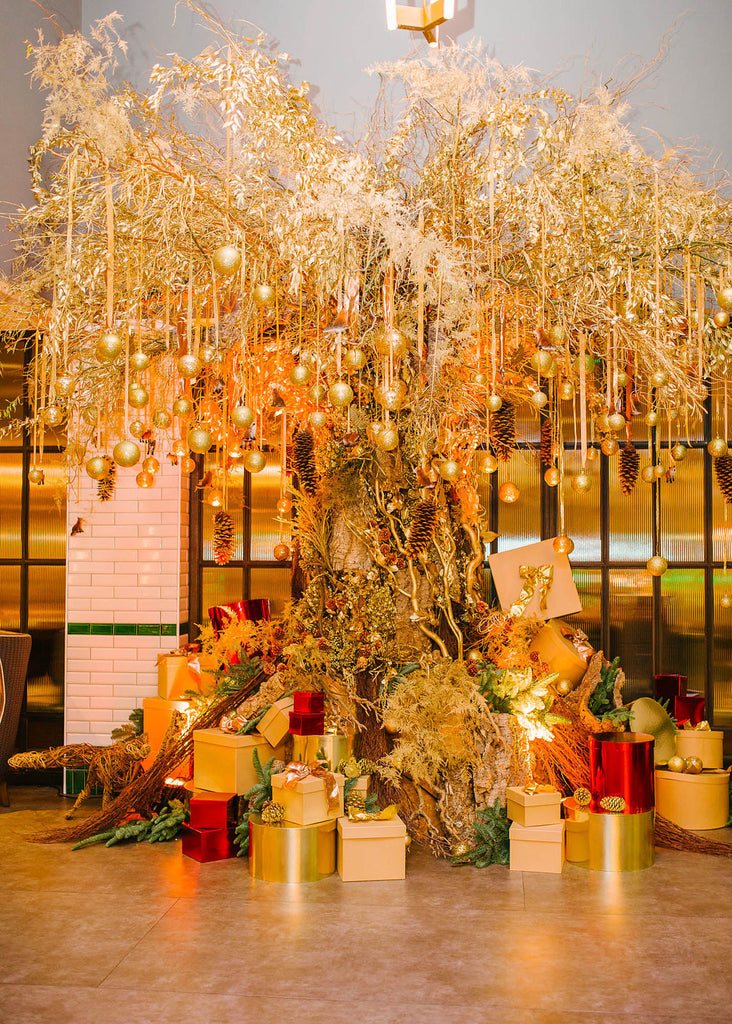 Ho, ho, ho... Christmas has arrived at the Hilton London Bankside!
Tis the season for feeling festive and for every florist transforming places and spaces into winter wonderlands. Joining Santa in his quest to bring cheer and smiles to people's faces when they wake, we too worked through the night to transform the Hilton London Bankside.
Greeting guests as the arrive, the hotel's entrance features two large tree-like columns with gold, bronze and natural willow and pine. Oversized pine cones, with bronze and line green baubles hang in between the two.
In prime position for posing and making a statement, the Bankside 'Living Letters' return for the season. Adorned with baubles, cones and fairy lights, there's no chance of Santa missing this parking spot for his sleigh.
On entering the hotel, the lobby area is a glorious sight, with a stunning golden tree decked with baubles and presents galore, our favourite fox's latest home.
Moving through the hotel to the restaurant, two 8ft Christmas trees bring the festivities indoors. Bronze and gold decorations bring the bling, while the subtle scents of natural dried fruits and oranges is unmistakably Christmas. 
The tables and bar have an elegantly festive feel with small arrangements on each table, glittery apples, dried apple, orange, cinnamon, limes and pine. Another golden tree sparkling in the bar area brings the greens and golds to the bar.